The Wedbush Marketing Team is a dedicated group of experienced professionals providing end-to-end marketing solutions, from idea origination to planning and execution. We design and implement effective and unique marketing initiatives, communications, collateral, and events tailored to your specific needs. Our focus is on creatively collaborating with Advisors in the areas of Strategic Planning, Traditional Marketing, Digital Marketing, Event Planning, and Public Relations.
A relationship-centric business like ours operates best when there is a shared mission and a cooperative spirit. As part of our dedication to your success, we have established a robust support system to ensure you receive the support you need, when you need it. Product support, order execution, marketing, and operations are all streamlined to allow you to focus your efforts on fostering client relationships and expanding your market reach.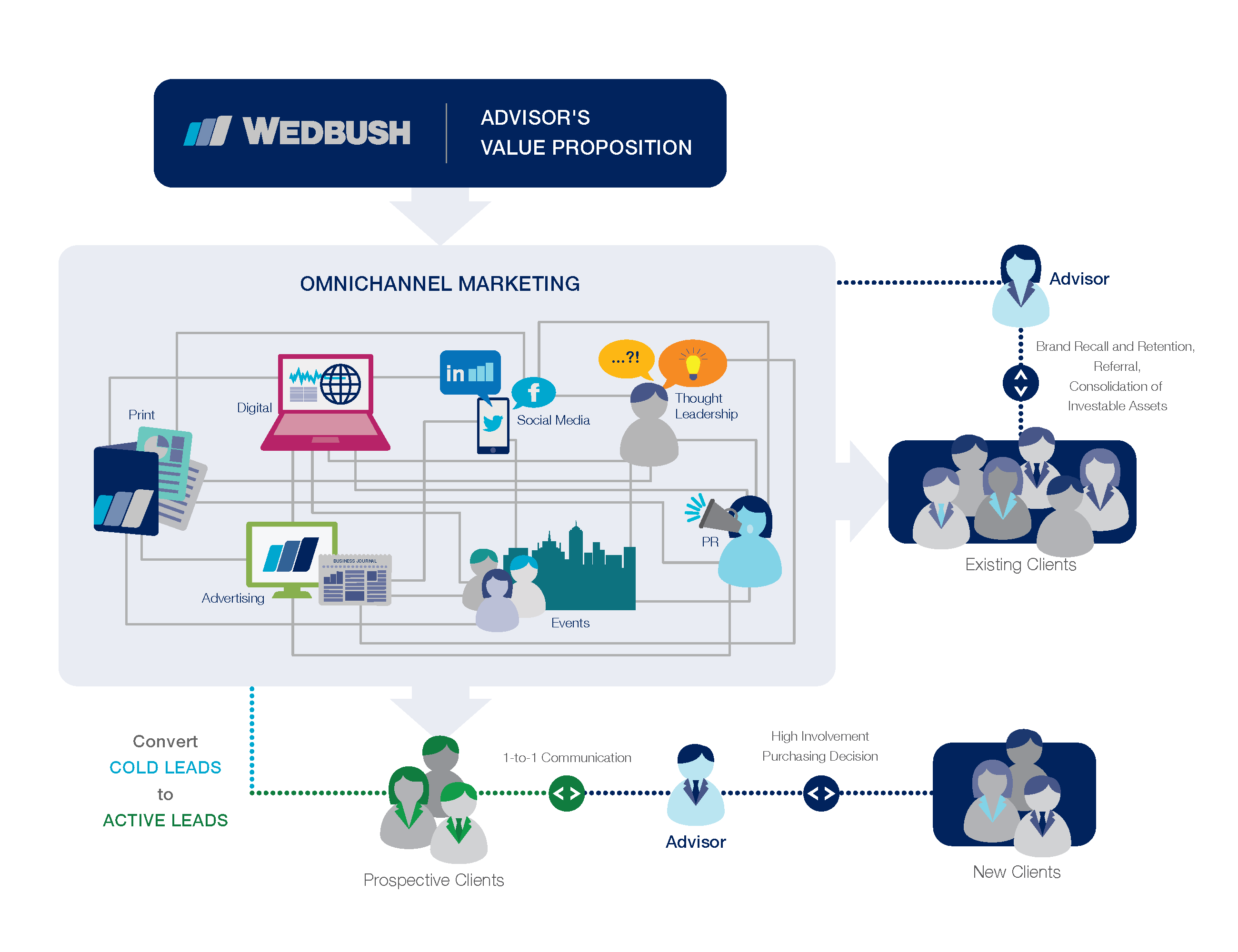 Click here for full-size version
Click here to go back
Ready to explore your opportunity with Wedbush? Click here to Accelerate Your Success.