Wedbush Investment in Student Education (WISE) is designed to educate students of all ages on financial literacy.
The ability to exercise good financial judgment is increasingly important, yet ever more difficult in today's complicated financial market. WISE seeks to provide students with a better understanding of financial basics through educational resources and corporate partnerships with relevant non-profit organizations. Valuable money management skills will help provide students the financial knowledge needed for a successful future. You can view our resources and start getting WISE below.
FOR ELEMENTARY SCHOOL
(GRADES 3-6)
Coloring pages and financial based activities make this brochure an engaging and educational experience that will teach students some basic financial principles.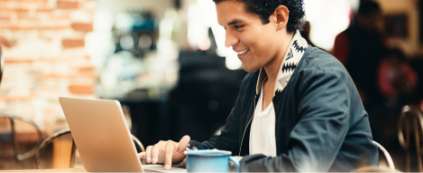 FOR HIGH SCHOOL &
COLLEGE STUDENTS
Many students leave high school uneducated in basic financial concepts and unprepared for a life on their own. This brochure will help high school and college students manage their money and prepare for a successful future.
Money management can be a difficult concept for many children. This brochure provides a condensed yet comprehensive summary of the main financial topics that every parent should discuss with their children.
There is need for financial education within classrooms, but not all states make it a requirement. This brochure provides teachers with a summary of resources available to assist them in classroom education.
ADDITIONAL FINANCIAL LITERACY RESOURCES