479
James Biller
Senior Vice President, Investments
Biography
As a Wedbush Financial Advisor, I am dedicated to serving my clients and the community. I believe my clients come first and work to help protect their financial success. With many years of experience in the securities industry, I am committed to using my experience and knowledge to educate clients to help them make informed investment decisions.
My main focus is retirement planning for retail and business clients. Each portfolio is unique to clients needs. I am a firm believer in that your portfolio should generate an income stream and work for you. When possible, I prefer Municipal Bonds that generate a Federal and State Tax Free interest payment for residents of those states. With California being one of the highest taxed states, it is another attractive feature of the financial plans I offer my clients.
Contact me for a complimentary portfolio review or to learn more about creating a plan to grow your financial success.
Background
• Over 15 years of experience in the Securities Business
• St. Baldrick's Foundation participant since 2010
• Youth soccer and baseball coach for my son and daughter
• Lives in Sacramento, with wife and two kids
• Favorite hobbies include fishing, abalone diving, and hunting
PRESIDENTS CLUB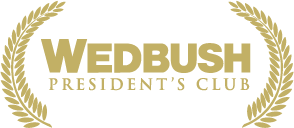 &nbsp
Recognized by the firm as a member of the prestigious President's Club for outstanding contributions to the Wealth Management Division.
SPECIALIZATIONS
Annuities and Insurance
Asset Management
Mutual Funds
Retirement Planning
Stocks and Bonds
Wealth Management
Credentials
Holds FINRA License 7, 63, and 65
CA Insurance Lic. #0D77137
California State University-Sacramento Bachelor's Degree in Finance
Mission Statement