540
Michael Penton
Senior Vice President, Investments
Biography
Michael Penton is the Manager of the Denver office of Wedbush Securities. He joined Wedbush in 1990 as a Financial Advisor and has over 30 years of experience in the Financial Industry. Michael truly believes Wedbush is one of the few firms where advisors can spend their entire career working for and eventually retire from.
Over the past 15 years, Michael has served in both administrative and management roles in the Denver office. His experience gives him the ability to lead and motivate others in an environment that promotes growth and success. He takes great pride being in a position of trust with his employees, and is enthusiastic about building and maintaining prosperous relationships with his team that extend beyond the office. He works closely with his advisors and staff, always encouraging an open line of communication. He supports the entire office with day-to-day needs and takes responsibility of ensuring that the office runs smoothly.
Originally from Chicago, Michael moved to Denver in his late teenage years where he attended the University of Northern Colorado. He met his wife Pamula here and they have been married for almost 30 years. They reside in the small mountain-town of Bailey, a suburb in the foothills of Colorado, where they share their passion for the great outdoors and enjoy all the adventures the Rocky Mountains have to offer. In the winter, they enjoy skiing, snowmobiling, and warming up to a hot fire, and in the summer, they spend all their free time living out their lifelong dream of living on a boat while entertaining family and friends.
PRESIDENTS CLUB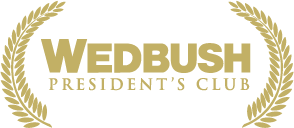 &nbsp
Recognized by the firm as a member of the prestigious President's Club for outstanding contributions to the Wealth Management Division.
SPECIALIZATIONS
Financial Planning
Mutual Funds
Retirement Planning
Stocks and Bonds
Credentials
Holds Series 7, 9, 10, 63, and 65 licenses
Mission Statement