528
Meaghan McKenzie
Managing Director, Investments
Biography
Meaghan is a financial professional with over 35 years of experience in the industry. She has worked with a range of clients and has developed a unique perspective that allows her to implement long-term, personalized strategies during market fluctuations. Meaghan focuses on developing customized solutions to help her clients meet their financial goals, whether it is building wealth, planning for retirement, minimizing estate taxes or providing for the education needs of children or grandchildren.
Meaghan began her career in finance in 1985 as a client service and operations expert, a role that offered her the opportunity to learn the back-office fulfilment side of the client relationship. It proved to be instrumental in Meaghan's awakening to what she truly enjoys in
her job, namely, providing service and assistance to people in need. She has worked at several notable financial institutions, including Oppenheimer & Co., Dain Rauscher, and RBC Wealth Management, before joining Wedbush Securities in 2003. Over the course of her 20+ years
at Wedbush, Meaghan has been recognized for her outstanding contributions to the Wealth Management division and is a member of the firm's prestigious President's Club.
Meaghan is dedicated to fostering generational wealth and serving her clients with integrity. With her experience and adherence to her clients, Meaghan is well-positioned to help individuals and institutions meet their financial objectives. She receives a deep level of joy and satisfaction in being dedicated to servicing her clients. She helps her clients navigate their
financial goals by actively listening and understanding their needs. Her clients are her team, and together they work to develop a financial roadmap that will serve as a guide.
PRESIDENTS CLUB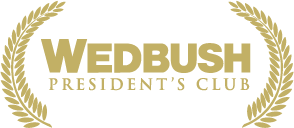 &nbsp
Recognized by the firm as a member of the prestigious President's Club for outstanding contributions to the Wealth Management Division.
SPECIALIZATIONS
Annuities and Insurance
Asset Management
Financial Planning
Retirement Planning
Wealth Management
Credentials
In the financial industry since 1985
Named one of the Top Wealth Managers, Seattle Magazine, 2008 & 2009
Series 7, 62, and 65 licensed
Washington State Insurance licensed
Mission Statement
Posts From Meaghan McKenzie